A True life story
You are to give your self reason(s) to succeed or you keep complaining all your life.
Shalom blac's true life story is too inspirational to ignore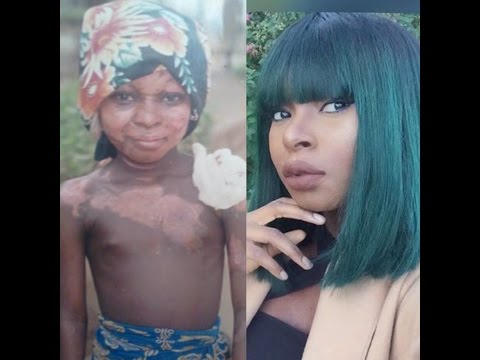 When she was 9 years old, she was in her mum's grocery store where she also sold fried food during the evenings. She was tired and wanted to go to sleep. Her mum asked her to sleep in the room inside but when she got there, she was scared by a cat so decided to sleep elsewhere on a table.
Her younger sister was also placed alongside on the table later on.
They both slept until they woke up suddenly after scathing hot oil fell on both sisters.
It was a terrible scene as they were rushed to the clinic but when they were told that there were no doctors on duty.
She fainted soon after…
Fast forward, it was very tough dealing with the scars.
"People began to stare at me, or look at me in a nasty way," she recalls. "One of my neighbors, we used to play together, came in my house and when he saw me ran away crying."
Eventually, an aunt helped the family move to the United States of America where she had numerous operations.
She was bullied and considered suicide.
Eventually, she discovered makeup and today she is an emerging beauty vlogger.